Total Waste Management Solutions
Energy recovery
What does Total Waste Management mean?
It means educating your clients on the waste they produce. The waste management company you engage with manage your waste from start to finish, they review your waste streams on a regular basis, they give you advice on changes within the industry and how this may benefit your own business with the waste you are producing.
Total Waste Management Solutions Team
We work very closely with our clients, when we supply total
waste management services it means we become your waste partner. We will, with yourselves, review all the waste streams you produce, how you handle them and store them and how you record tonnages or movements.
Assessing your waste needs
We will look at how you have been disposing of the waste and where it has been going.
We will advise on any material you produce which can be segregated and recycled to both increase your recycling rates and reduce costs.
We will advise on the best and most economic way to handle and transport the waste to best benefit your business.
We will look at introducing processing of material to save money and possibly give you a revenue, when in the past it has been a cost.
Quarterly Waste Reports
We offer quarterly waste reports to our clients which helps track tonnages, recycling rates and costs for the client, and also helps with environmental waste reports at the end of each year.
We record all tonnages and movement of waste from your business to help both us and yourselves on what is happening with your waste, this helps us help you make improvements in your business to save you money and increase your profits.
Find out more about our services: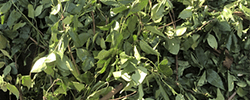 We pride ourselves on giving you the best service and advice with our total waste management solutions, making sure that it doesn't end up in landfil and saves you money were possible.