Hazardous Waste Collection & Disposal Service
Hazardous Waste Management
Collect disposal of hazadous waste
Hazardous waste is harmful and needs to be disposed off correctly.
We offer a hazardous waste collection and disposal service, ensuring that it is cleared and disposed off in the correct way.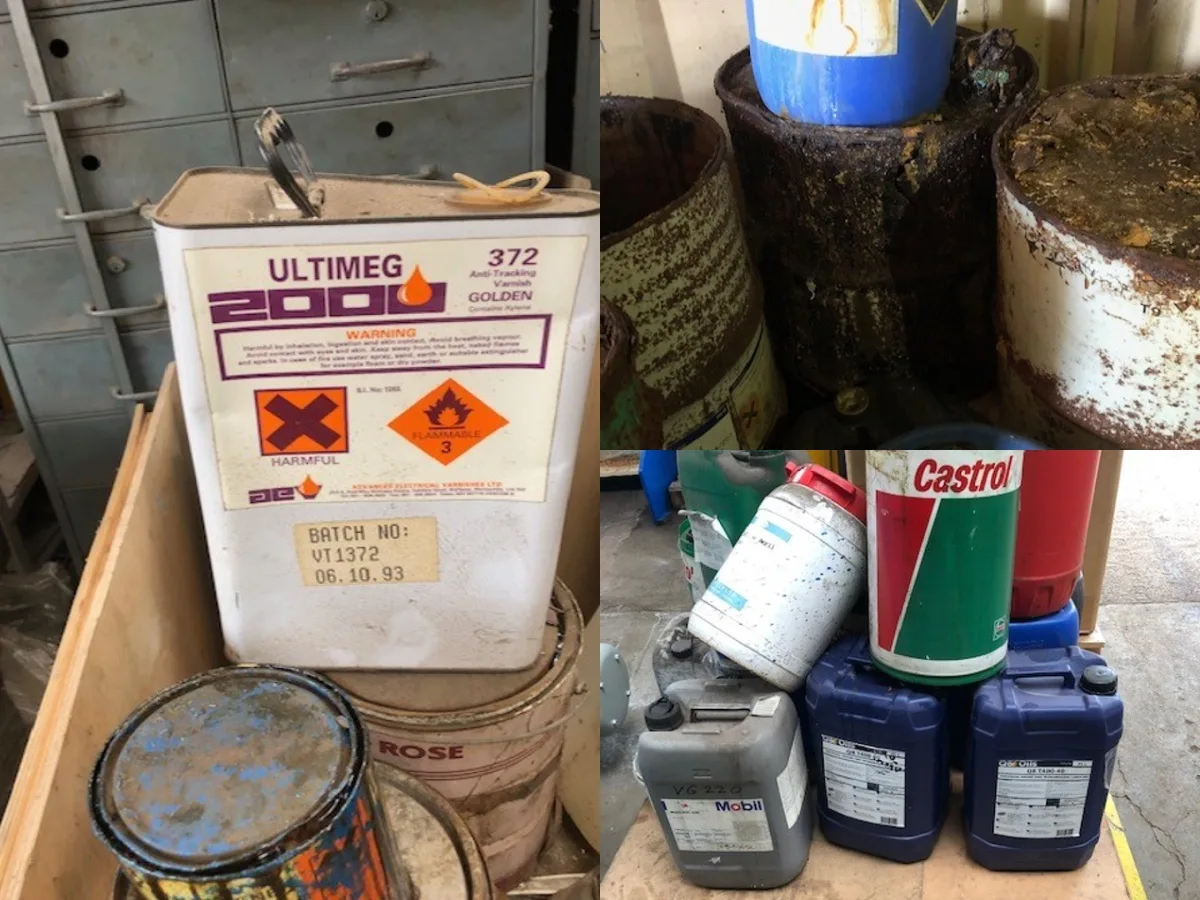 Our Hazardous Waste Collection
We will come to your site, asses your hazardous waste, offer an environmental compliant disposal route for your waste and issue all the required paperwork for your files.
Contact us with your Hazardous Waste requirements.
We will visit your site, review your Hazardous waste and issue a quotation for the collection, removal and disposal of your waste
We issue all the Environmental paperwork for auditing purposes and ensure your waste is handled and disposed of in the correct manner.
Tony came to our office, viewed our confidential waste, quoted to remove the waste, shred it and certified destruction. All the work was carried outwith the utmost confidentiality. He certainly manages a business that does what they say they are going to do in the time scale given. Many thanks Tony and CDDL. I will not hesitate to recommend you to others.
I would highly recommend Tony and CDDL Recycling. Dealt with my confidential waste quickly and efficiently. Will definitely use his services again.
Tony is a very experienced operator getting the best out of groups of teams to ensure they can maximise recycling value and create high quality fuels for use in Energy from Waste plants.
Contact us today to get started!
We pride ourselves on giving you the best service and advice for your waste, making sure that it doesn't end up in landfil and saves you money were possible.
Is Hazardous waste dangerous?
Yes, all hazardous waste is deemed dangerous to humans, animals and the environment.
Is the disposal of Hazardous Waste audited?
Yes, the disposal of all Hazardous Waste must be documented, handled by qualified people and all paperwork must clearly show how the waste was handled and the end destination of disposal.
Do you need to be licenced to handle Hazardous Waste?
Yes, any waste company handling Hazardous Waste must be licenced to do so.