Green Waste Collection Service
Energy recovery
Garden Waste Collected
Green Waste collections from domestic households are carried out across Kent. We offer a service to homeowners who require extra green waste collected that they produced from their gardens.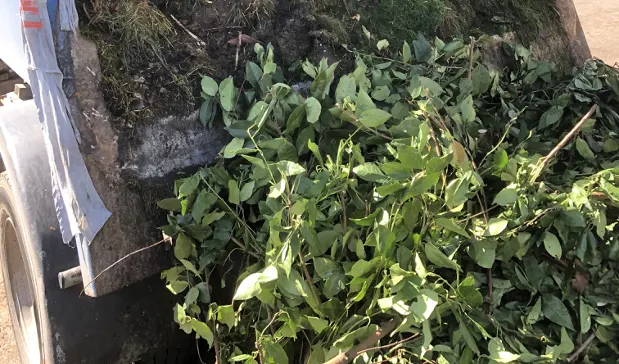 Our Green Waste Collection Service
During the summer periods, homeowners are very keen gardeners, this produces a lot of green waste and they require a 100% recycled service. We can come to your home, empty your green waste bin and fully recycle the green waste you produce.
Call the office on 01795 874241 to book a collection in for your area.
Send CDDL a Facebook message to book your collection in.
We would just like to thank you and your team for the professional service that has been delivered. We have found by using the enclosed secure confidential waste bin it has saved time, removed the constant noise and issue caused by the office paper shredder. Plus, as an added bonus, it's a great place put the office plants. Thanks again.
Tony Hughes of Confidential Document Destruction helped us with our GDPR requirements and did a great job by coming to see us, finding out about our business, putting together all the policy documents that our business needed and carrying out staff training. He comes highly recommended.
Contact us today to get started!
We pride ourselves on giving you the best service and advice for your waste, making sure that it doesn't end up in landfil and saves you money were possible.
Is green waste fully recyclable?
Yes all green waste from gardens is fully recyclable.
Can I use my green waste bin to have my green waste collected?
Yes CDDL can empty your green waste bin.
Will I have to pay for the service?
 Yes, CDDL charge a small cost for the service.